Explore Camp Fortune's cross country and downhill mountain bike trails!
Ideally situated in the Gatineau Park, Camp Fortune has over 20 km of extraordinary shared mountain bike, hiking and trail running trails located only 15 minutes from downtown Ottawa- Gatineau. Our trails offer a challenge for beginners and are best suited to intermediate and expert mountain bikers. The trails are a pay per use service and funds collected support the work done on the trails. Please purchase a season pass or day ticket on our online store. Your membership tag will be mailed to you. 
From late June to Thanksgiving Monday, we offer lift serviced downhill mountain biking at Skyline. Please note these trails are one way, and that is DOWNHILL! The lift spins Wednesday evenings in the summer and on weekends. A lift serviced downhill pass also includes a cross country trail pass.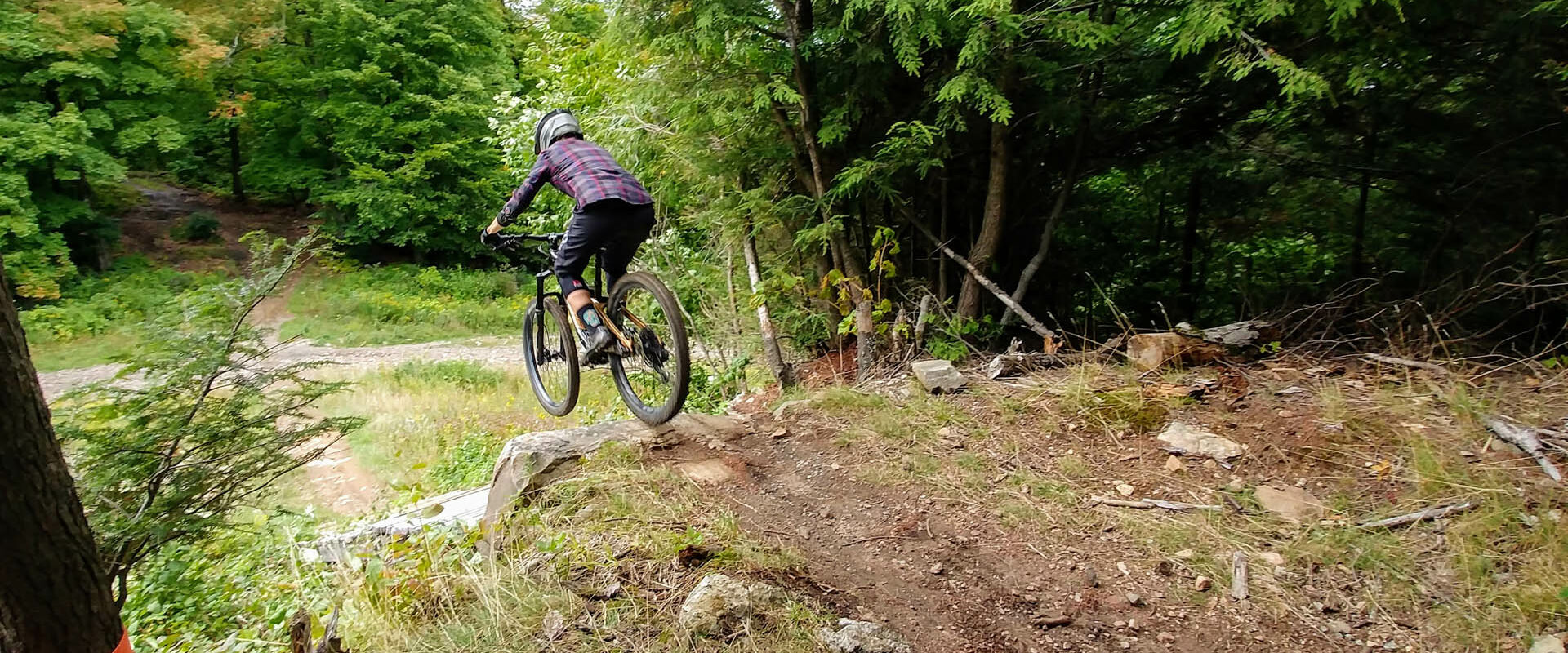 A season pass/trail membership or day ticket is required to access the trails (for all users) and are available for purchase online. All funds collected from mtb and trail running passes are invested back into the trails. A trail pass does NOT include access to lift serviced downhill mountain biking. 
Questions? Email info@campfortune.com
Trails Open Daily
May 7 – November 30
Adult (13 +) $80*
Youth (12 -) $45*
*Plus applicable taxes
Your season pass is a membership tag. Day passes can be displayed on mobile at checkpoints.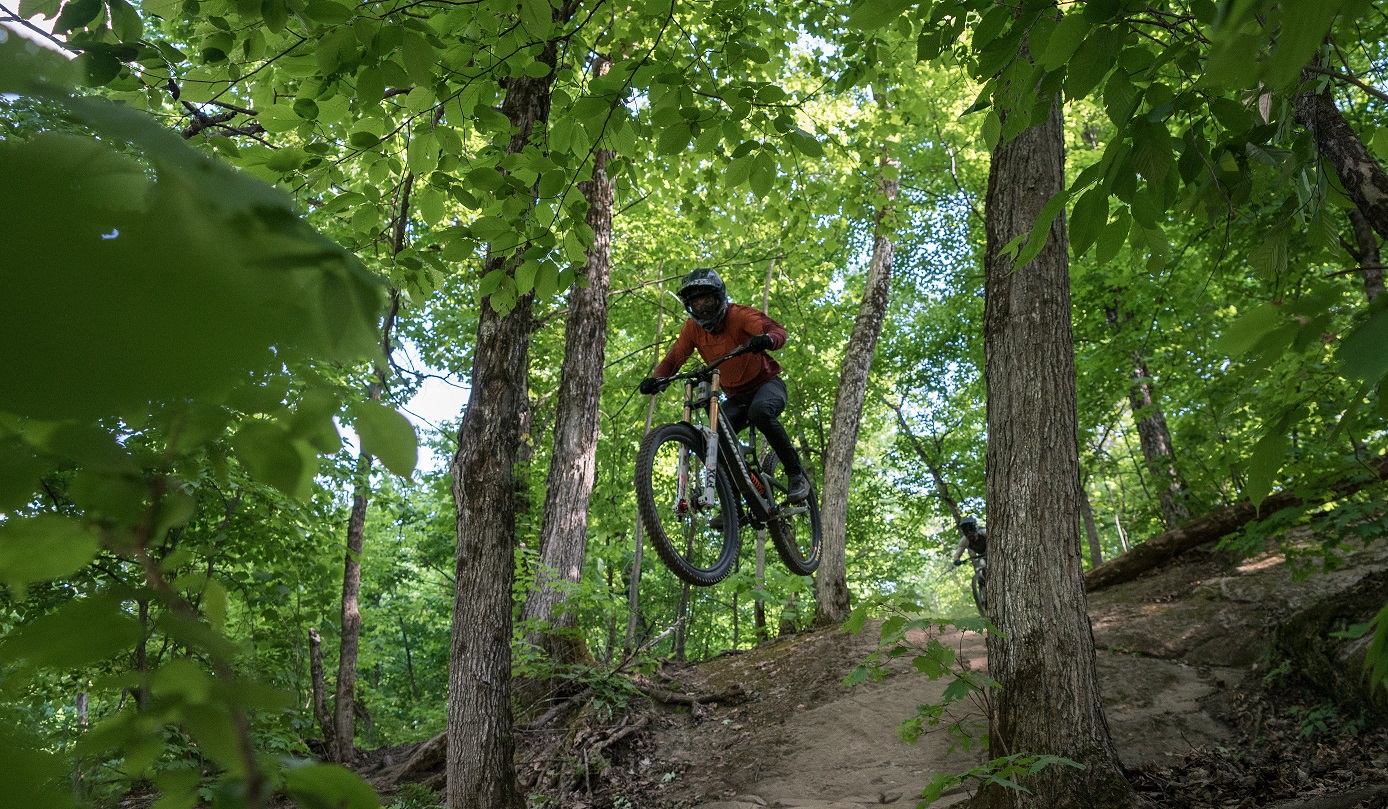 Camp Fortune offers lift serviced downhill mountain biking at Skyline from June to October.  
We recommend protective gear and full face helmets. A downhill season pass includes lift access and access to the cross country trails. 
There is no easy way down.
The gnarly, sloped mountain biking trails on Skyline are not for the faint of heart. The downhill mountain bike trails at Camp Fortune undergo constant improvement. There are undulating trails for beginners, but most are best suited to intermediates and experts. Important to note trails are one way and that's DOWNHILL!
Saturday/Sundays & Thanksgiving Monday

June 18 – October 10
11am to 5pm
June 22 to August 24
4pm to dusk
July 7, 14, 21, 28
4 pm to dusk.
Special closure notice: Please note the lift is closed to the public on August 27-28 for the MarinWildside Enduro.
This year we will be using the
RFID gates
at the lift, as we do in the ski season. Season passes and day tickets will be
sold online
and issued on reloadable Express Cards. As you approach the gate your pass will scan and the gate will open if your ticket is valid.
Remember to bring your pass with you, there will be a $5 replacement fee if you forget your pass.
Lift ticket purchasers:
 Buy your first ticket online and pick it up at the ticketing kiosk. Be sure to save your card and reload online, you will save 10% on all future visits and go direct to lift.
Season passes
: Purchase online, save your card and reload next season then go direct to lift.
Downhill Season Pass
June 18– October 10
Downhill Weekend Day Pass
June 18 – October 10
Downhill Wednesday Evening Pass
June 22- August 24
*Plus applicable taxes. A downhill pass includes a cross country trail pass.  All lift serviced season pass holders will receive a Camp Fortune trail membership tag and an Express Card (RFID) season pass.
**Plus applicable taxes, Save your Express card (or use your winter card) to reload tickets and save 10%.