If you love the outdoors, a job at Camp Fortune is waiting for you. Apply today!
Are you looking for a fun job? Join our team. We are looking for adventurous, active, outgoing, bilingual people of all ages to join our team. Part time and full-time seasonal positions are available year round. Must be bilingual, enjoy the outdoors and working in an active environment. Reliable transportation is a must as we are not on a public transportation route.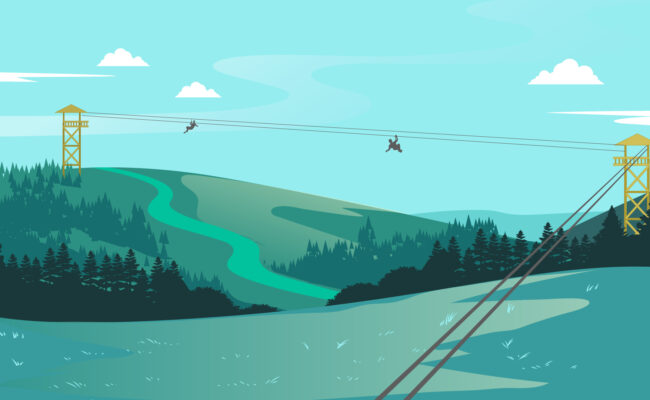 We are now hiring full and part time Peak to Peak zipline guides to start mid May. Bilingual, 18+, first aid and a passion for the outdoors. Complete training will be provided. 
Full and part time seasonal positions with option of winter employment.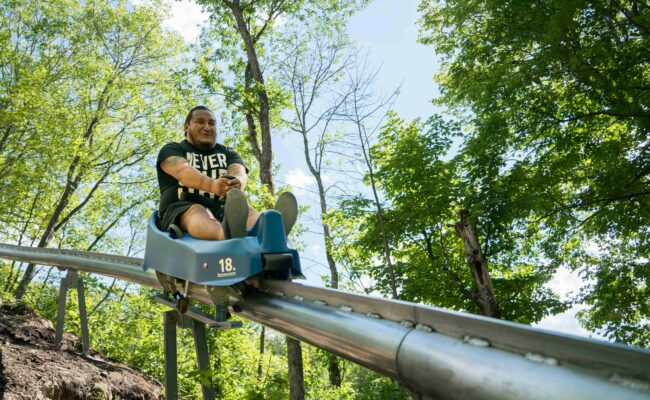 We are now hiring attendants and guest experience staff. Must be friendly, bilingual and strong. Training is provided.
Full and part time seasonal positions available with the option of winter employment.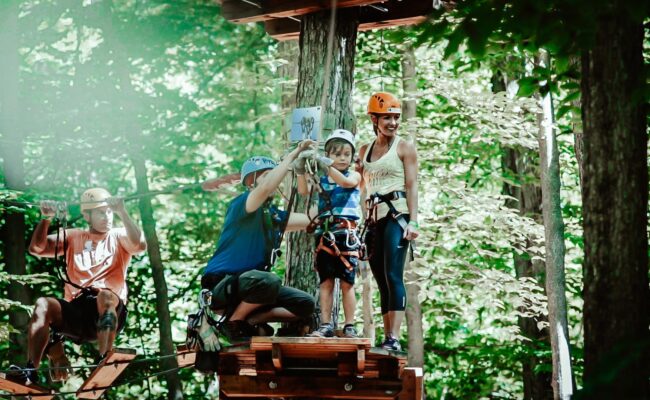 We are now hiring guides for our tree top challenge course. Must be friendly, bilingual and have a valid first aid certification. Further training is provided.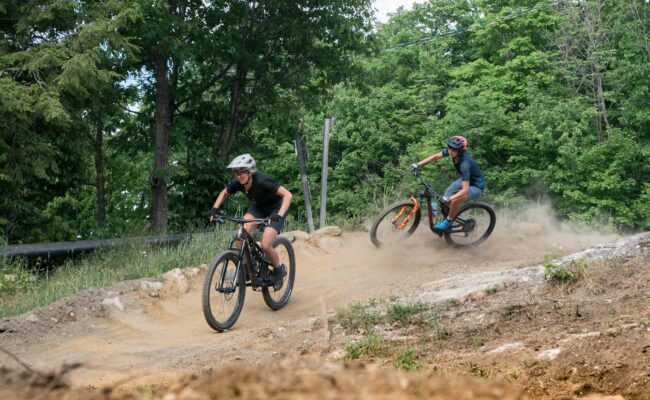 Mountain bike trail builders
We are now hiring full and part time mountain bike trail builders. Work is outside and manual labour. The ideal candidates are physically fit and avid mountain bikers familiar with our trails and trail work.
Full and part time seasonal positions with option of winter employment. 
Peak to Peak Zipline Manager
We are seeking a candidate to manage our newest attraction, our Peak to Peak Ziplines, opening July 2022.
This job needs an adventurous outdoor enthusiast who has exceptional leadership abilities and can make good decisions under pressure. Camp Fortune is installing a new peak-to-peak zipline and is looking for the right person to create a team and make sure they are trained and ready for what is sure to be a busy season.
This candidate will be responsible for working our team to establish safe practices and write manuals for Peak to Peak zip line operations. They will hire and train assistant managers and staff and be responsible for scheduling so that all shifts have management and that he or she is present for peak times. This is a highly regulated attraction and so inspection and safety records will need to be kept and maintained for the duration of the season. Previous management and zipline or bungee experience preferred.
This candidate must: (these will be set as gatekeeper questions – meaning if they answer no to any of these they won't be considered).
Be fluently bilingual
Have their own transportation
Available to work weekends and peak times
Be comfortable hiring, managing, training staff
Be comfortable developing training materials.
This person should:
Be a strong leader
Be well organized and able to communicate effectively both with the upper management team and with their employees.
Work in partnership with customer service and other departments at Camp Fortune to ensure great customer experience.
Have familiarity with emergency assistance such as CPR and AED. On-site training will also be organized.
If you are passionate about the ski business, outdoor activities, recreation and enjoy working with the public, you are the kind of candidate we are looking for.