Important information for our customers.
Camp Fortune's sanitary measures and what you need to know. Information will be update frequently.
The sanitary measures determined by Public Health must be respected at all times. Depending on the evolution of the epidemiological situation, it is possible that during the season these measures may change. All season pass holders and ski ticket holders undertake to respect the measures in place at the time of their visit to the resort. 
UPDATED NOVEMBER 2, 2021
The vaccination passport (for those 13 years of age and older), along with an official proof of identity, is now mandatory to access Camp Fortune. Tourists who do not reside in Quebec must present a proof of identity with photo and address outside Quebec, as well as the official vaccination proof provided by their country or Canadian province. For more details visit
quebec.ca
If you are experiencing any symptoms of COVID-19 or have come in contact with anyone who has COVID-19 you may NOT come to Camp Fortune. Please consult with public health.
As soon as you arrive, you will be asked to show your proof of vaccination and ID.  In order to protect the health and safety of customers, important measures have been put in place and they are strictly enforced. You will have to comply at all times.
Questions? Get answers before coming to Camp Fortune by calling 819-827-1717 ext 0 or by emailing info@campfortune.com
Respect a distance of 1 meter at all times with other visitors and employees inside and outside.

Wearing a 2+ layer mask is recommended outside and mandatory inside unless eating while seated.
Ski Well, Be Well Helpful Tips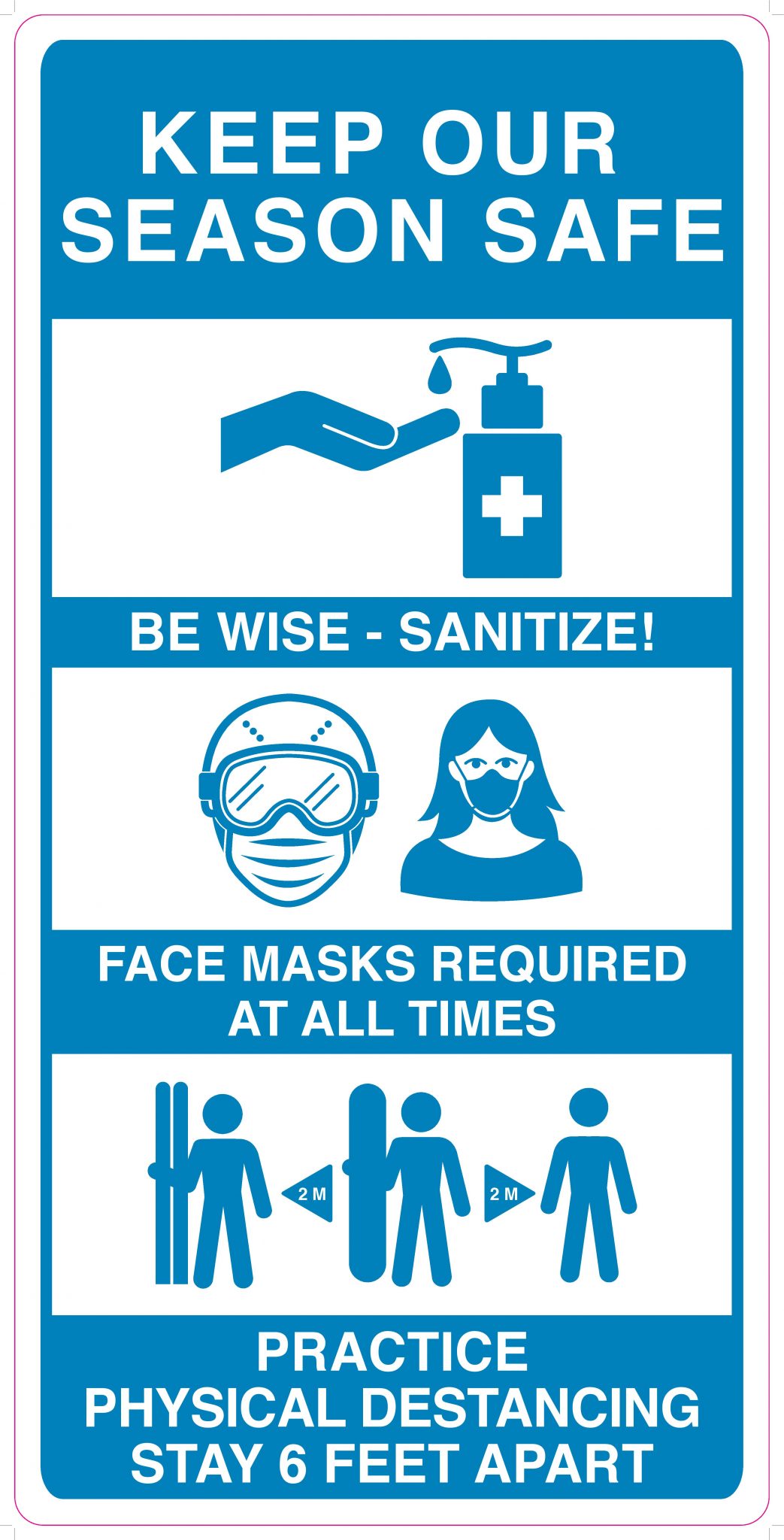 Ski Well, Be Well Helpful Tips