Important information for our customers.
The vaccine passport (for ages 13+), accompanied by a government ID, is mandatory to access Camp Fortune this season. **PROOF OF VACCINATION WILL NO LONGER BE REQUIRED AS OF END OF DAY MARCH 11 **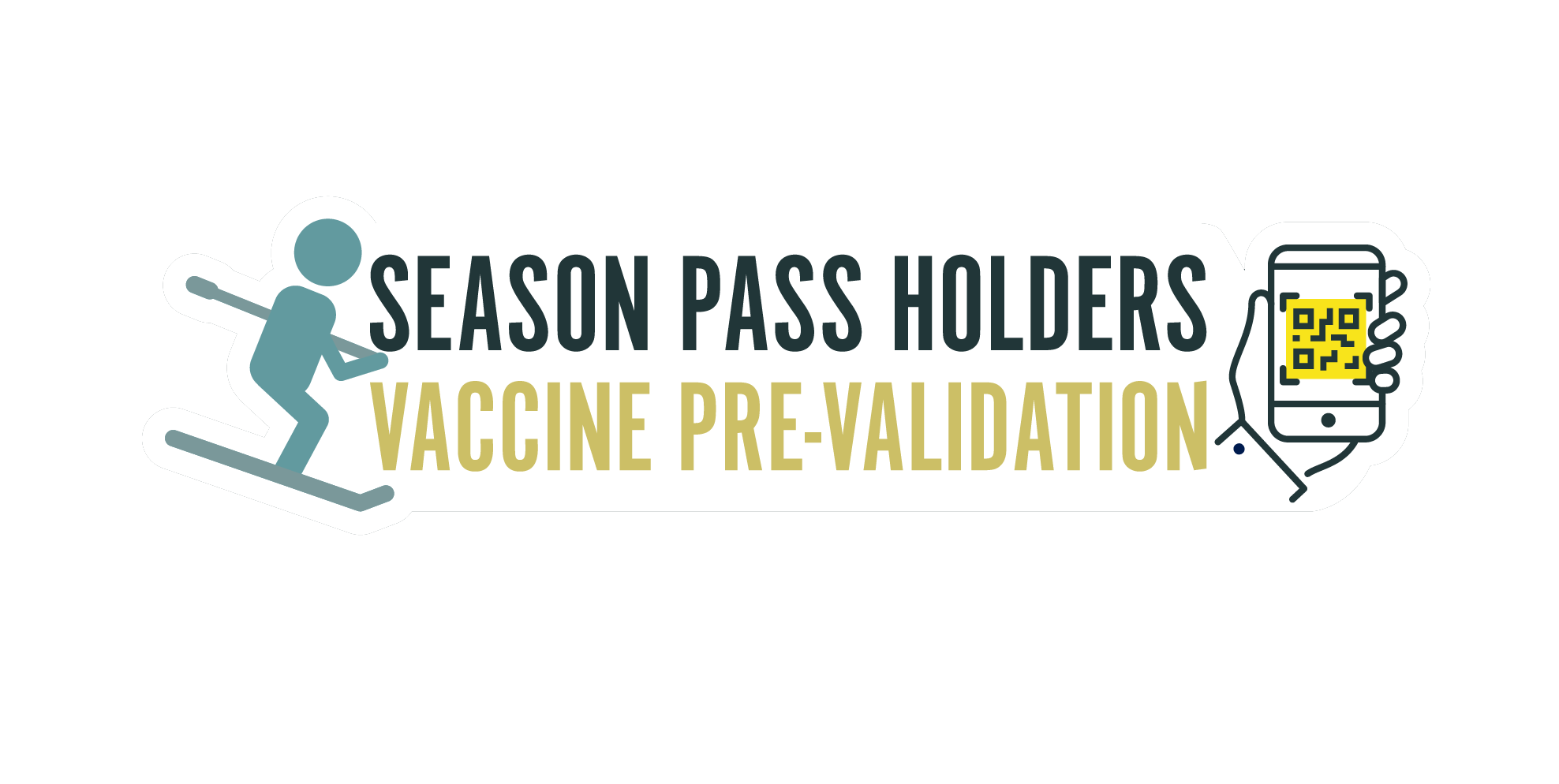 Important information for our customers.
Camp Fortune's sanitary measures and what you need to know. Information will be update frequently.
The sanitary measures determined by Public Health must be respected at all times. Depending on the evolution of the epidemiological situation, it is possible that during the season these measures may change. All season pass holders and ski ticket holders undertake to respect the measures in place at the time of their visit to the resort.
March 11 easing of COVID-19 sanitary measures:
Today marks the end of many Covid-19 sanitary measures across the province of Québec. For the remainder of the season, we are pleased to say we are operating at full capacity and proof of vaccination is no longer required. All skiers and snowboarders will be asked to ride the chairlift in 4s at peak periods. We appreciate your cooperation as we focus on keeping the lift lines moving. The lodge returns to full capacity and all services are open. As spring skiing is here, the bar will be outside in the sun.
Masking: a mask is required in the lodge and is to be worn unless seated. Indoor masking is required until further notice.
Thank you all for your support and cooperation this season. Enjoy spring skiing.
Lodge
Our lodges and services are open at full capacity. 
You MUST wear a proper mask inside, it may be removed when seated. 
The cafeteria is open for eat in meals. Outside seating is also available should you choose to take out.
Bags may only be left on the shelves and NOT on or under tables.
Beer and wine are available in the cafeteria or at the outside bar.
Chairlifts
Chairlifts will be loaded at full capacity.
Lessons
Ski and snowboard lessons are offered. All participants must wear a procedural mask. Buffs and neck warmers are NOT accepted. We will send communication to 9 week participants next week with instructions. Private lessons are available on a first come, first served come basis.
Rentals
Our rental department is open. Rentals are available on site; advance reservations are not available. We have lots of stock and are rarely sold out of rentals. 
Boutique
La Boutique is open daily.
Lift tickets
Lift tickets are sold in limited quantities and are date specific. These must be purchased online, in advance.
Questions? Get answers before coming to Camp Fortune by calling 819-827-1717 ext 0 or by emailing info@campfortune.com
Respect a distance of 1 meter at all times with other visitors and employees inside and outside.

Wearing a 2+ layer mask is mandatory inside unless seated.
Ski Well, Be Well Helpful Tips