We now have 2 ways to zipline at Camp Fortune, both are lots of fun but very different experiences. We get a lot of questions about our new vs existing ziplines, so here is a short description about each unique attraction.
The old, or original way to zipline, is at our aerial park, which opened in 2005 when we "branched out" as we like say. That's right, our aerial park turns 18 years old on July 1! Amazing how time flies. The aerial park is so hidden in the trees in the forested area by the CBC access road and Marshall many long-time skiers don't even know it exists!  
The aerial park is a tree top adventure offering a course for adults and a course for kids. The adult course is a series of 27 obstacle, also known as games, and 14 ziplines. These ziplines are a part of the challenge course which takes about 2.5 hours to complete. These ziplines are in the trees and the rider controls their speed by braking with their gloved hand. They are often considered to be the reward after conquering a rope bridge, swinging steps, tree top climbing wall or other challenging obstacle, all which are navigated while connected to a continuous lifeline. The longest zipline in the aerial park is 300 ft, and the highest point is 60 ft. The kid's course Is a series 9 obstacles, or games, and 4 ziplines. It takes about 1 hr to complete and is sized for little people. Learn more about reach requirements here. The aerial park is a workout and a challenge. Most importantly, a lot of fun, and you will tire out the kids! It is also a great teambuilding or bonding activity and very popular for birthdays, bachelor parties and girl's weekends or guy's weekend. More fun than golf and a great pre-spa activity!
Over the years, people said "that was a lot of fun but I want more ziplines!" So we looked across the valley and thought, yeah, we can do that.
The "new" way to zipline at Camp Fortune is on our brand-new Peak to Peak ziplines which opened on May 21, 2023. These are extreme ziplines, high, long and fast!
The first zipline is 2,500 ft, spanning the 2 peaks of the Camp Fortune valley at 120 ft at the highest point, so well above the trees. The next zipline is 1,500 ft and the last zipline is 500 ft. Participants do not need any special skills for this zip tour, just a sense of adventure! We harness you up, clip you in and send you "flying" at speeds up to 80 km / hr. The braking system is automatic so you just enjoy the ride, and the views!  The zip tour starts with a scenic chairlift ride and ends with a drop tower, which some consider to be the "scariest" part of the adventure as it is a leap of faith. What's a drop tower? You essentially drop off the edge of the tower to a 50 ft drop which is controlled by a belay system which lowers you to the ground after 1 m or 2 m "free fall." There is also a "no free fall" option called a true blue which lowers the person the entire way down. Not into dropping? We have stairs. The Peak-to-Peak zip tour takes about 1.5 hours to complete. There is a minimum weight requirement of 100 lbs and a max weight limit of 240 lbs. Learn more here. Did we mention the views are incredible?
Both are tonnes of fun and very different adventures. Put them both on your summer activities lists, and don't forget to zoom down the unique Mountain Pipe Coaster or cruise around our mountain bike trails.  
Our playground: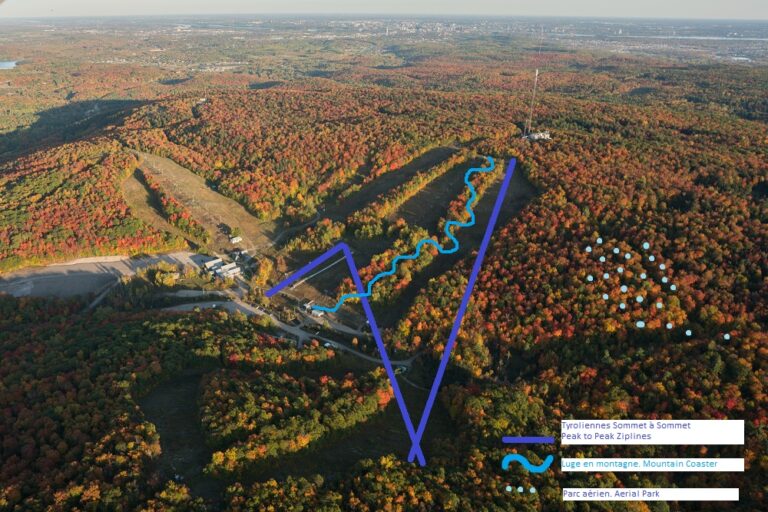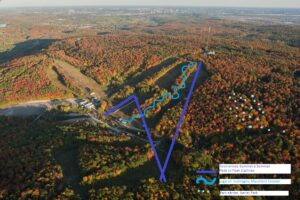 Peak to Peak Zipline Experience
Valley Quad chairlift ride to the top of the ziplines.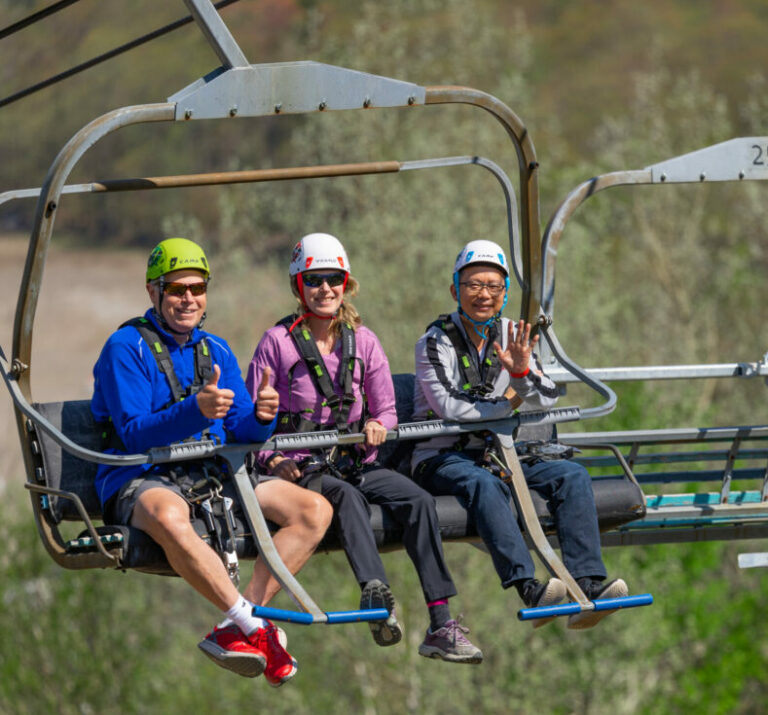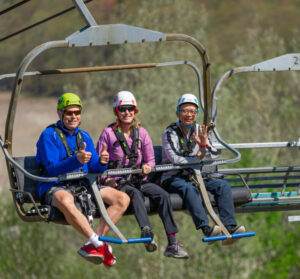 Zipline 1: Marshall to McDonald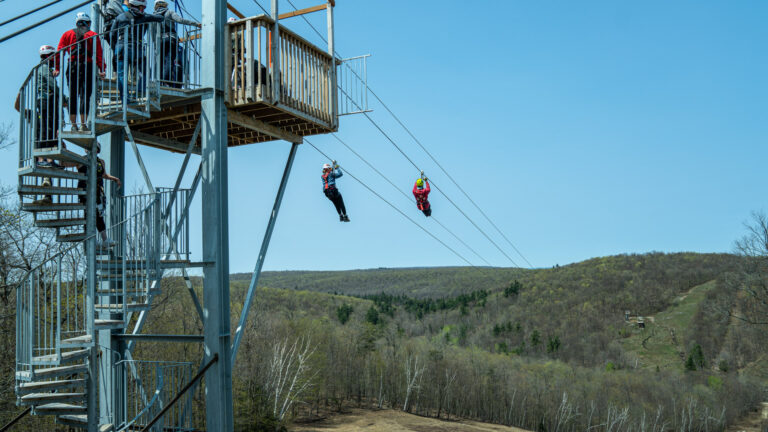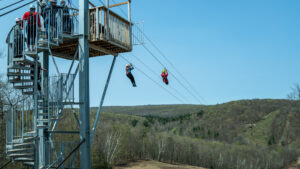 Zipline 2: McDonald.
Incredible views!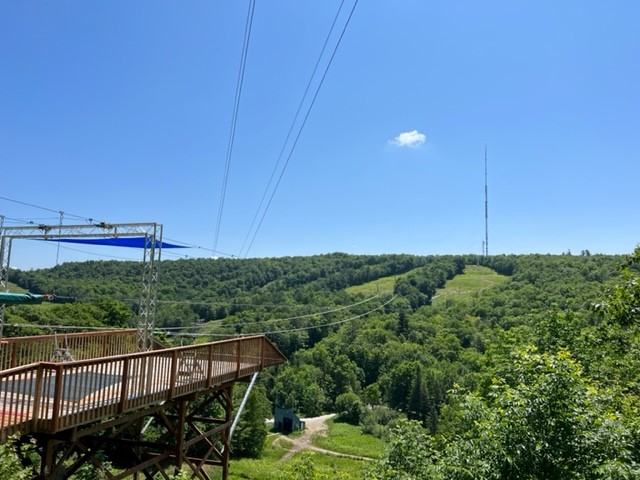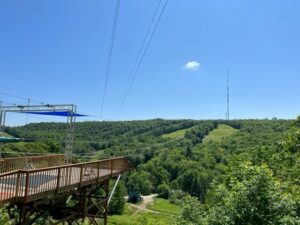 Zipline 3:  return to the base area.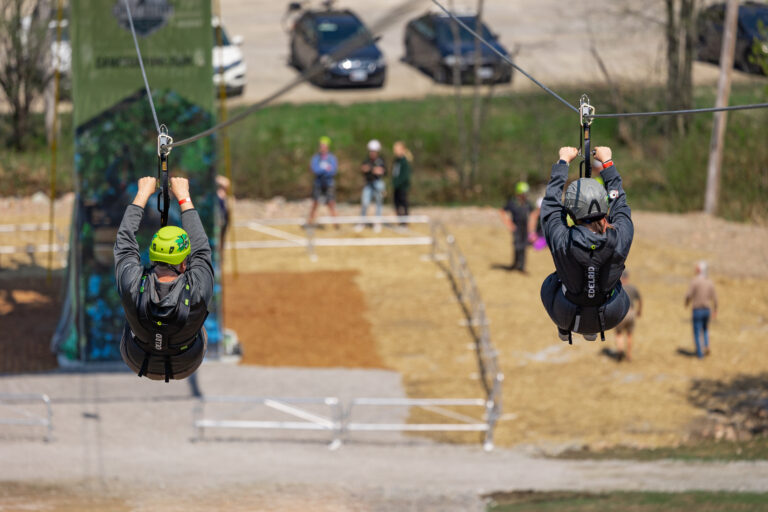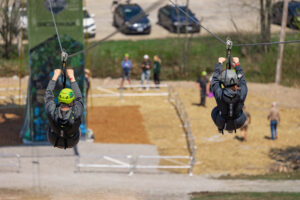 The Drop Tower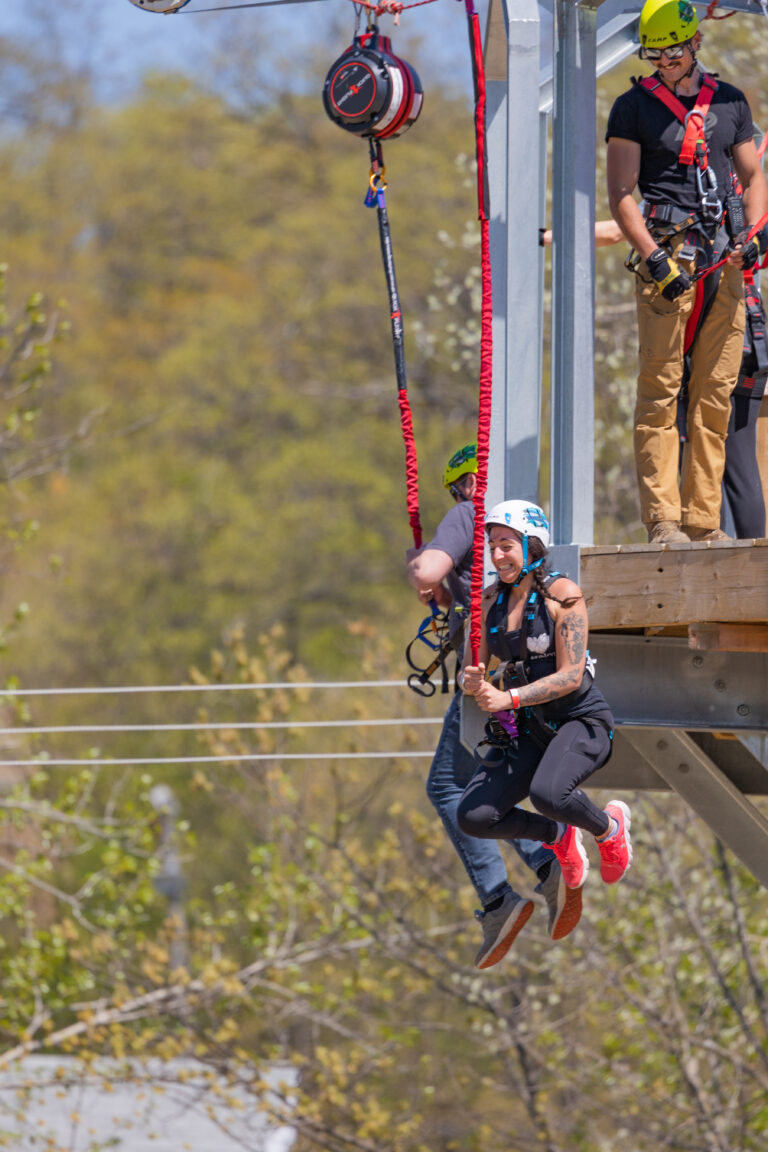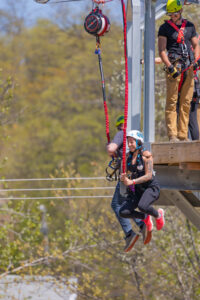 The Aerial Park Tree Top Adventure Experience 
Adult aerial park obstacles: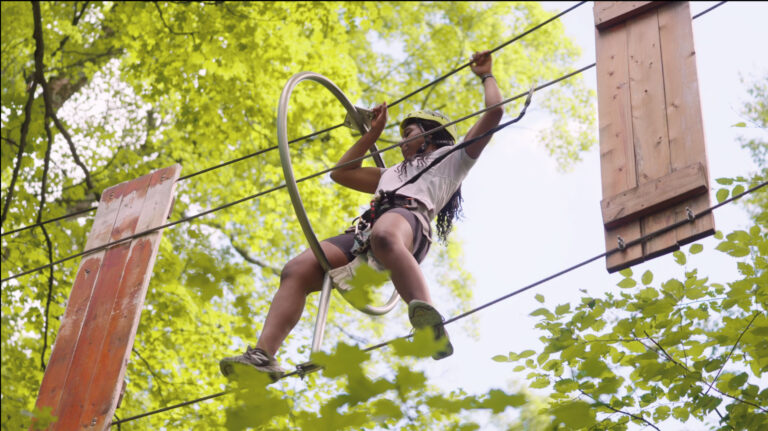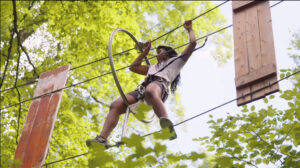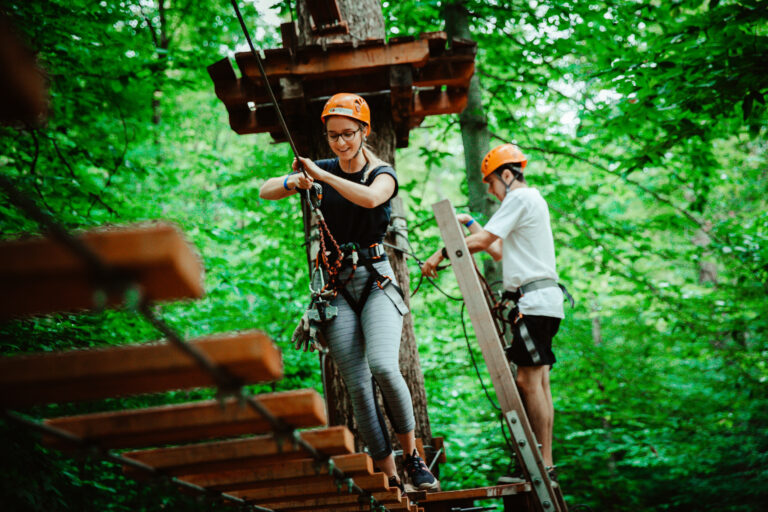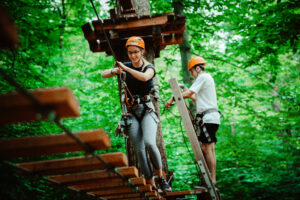 Aerial park zipline (hand braking)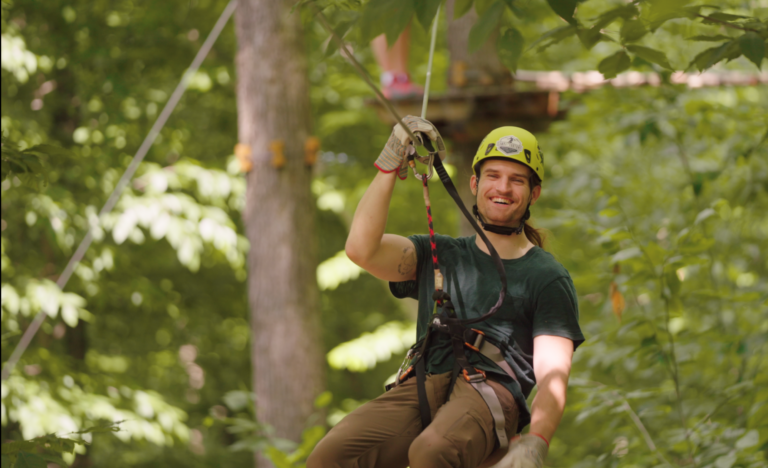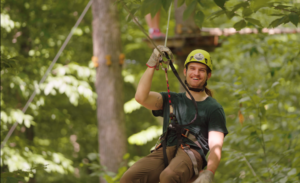 Children's aerial park: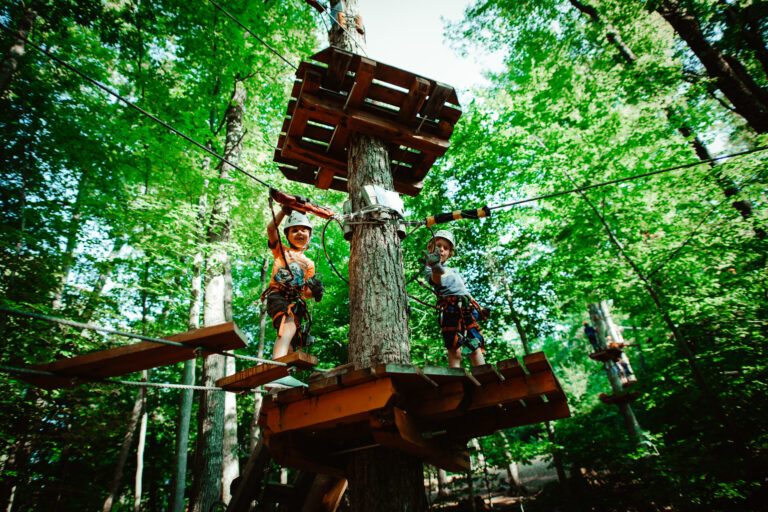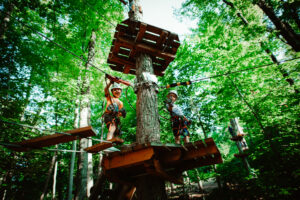 Children's aerial park zipline-
sized for little people's adventures!